Back To School Project; Learn To Make A No-Sew, DIY Cardboard Tube Pencil Case!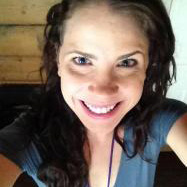 Katie Arnold
Three words that we all dreaded as a kid, now have a different meaning for those of us who are parents: Back To School! Every year, we receive the supplies list that just seems to grow and grow.
With that said, we are always looking for opportunities to take the strain off of our budget, dip into our crafty side, and make our own back-to-school supplies where and when possible, so needless to say we were so happy to find this tutorial from Innova Crafts. In it, you will learn how to turn a cardboard tube (like those found in paper towel rolls) into an adorable, no-sew pencil case! No joke!
Check out the following video to see just how simple it is, and give it a try!
Side note: If back to school isn't something you have to worry about, these cases are also great for makeup brushes or quilting pencils!