Inside, outside, wreaths, and centerpieces, we've got something for everyone on this list!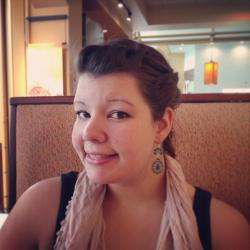 Jessica Griggs
Winter has set in, and while we love the holiday season, sometimes we miss spending long afternoons in the garden! Luckily for us, there are still plenty of ways to get a gardening fix even in these cold months, from trimming the tree to decorating for the holidays, and everything in between. These are a few of our favorite festive arrangements; the list includes outside, inside, and centerpiece ideas. Get inspired to decorate and polish up your green thumb!
Hanging Wreath
I like the idea of hanging ornaments and lights with the greenery! Plus, what a great use of an old hanging planter that's probably not getting much love this time of year.
Fresh Festive Wreath
Love love love. I know exactly what I'm doing when I get home tonight! Olive greens, paper white flowers, blue thistle, white berries, and eucalyptus pods, oh my!
Christmas Container Garden
This is perfect in every way! Dogwood and evergreen make up the classic look of this urn, with a few red bows and lights to make it festive. Remove the bows for a classy look all the way until the March thaw!