Take a tour of this haunted yard and get inspired to do your own!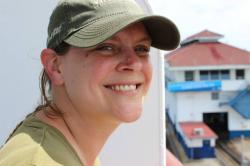 Shannon Fleming
It was a dark and stormy day in my little hamlet, and as I wandered around looking for shelter, I stumbled upon this house!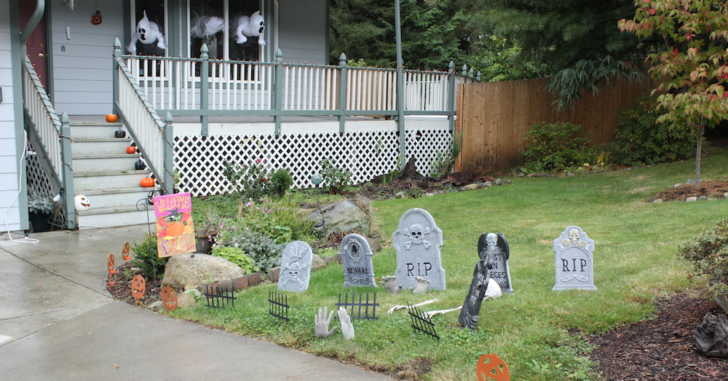 These folks have gone all out! There are ghosts breaking through the front windows!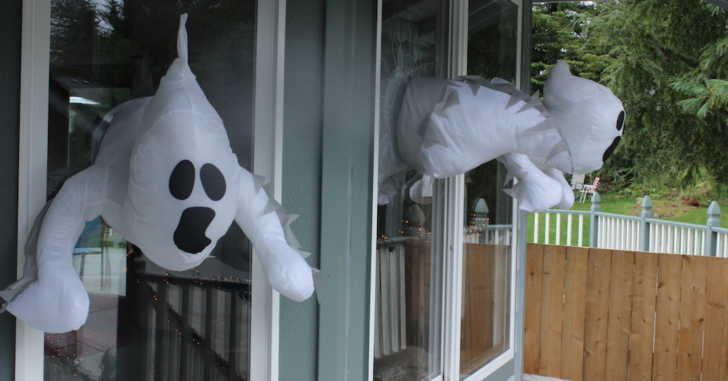 There are hanging candles and pumpkin candles!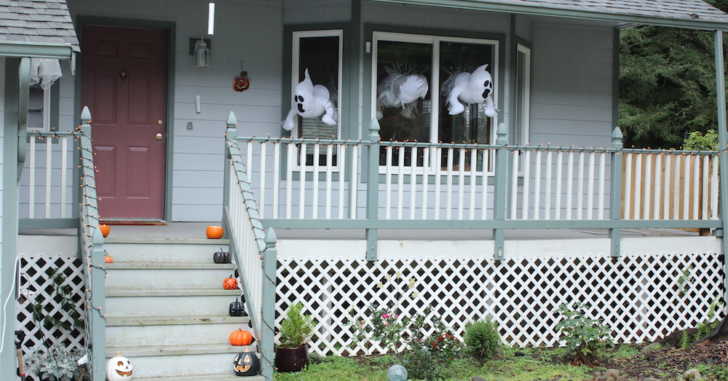 There are concrete hands in that graveyard!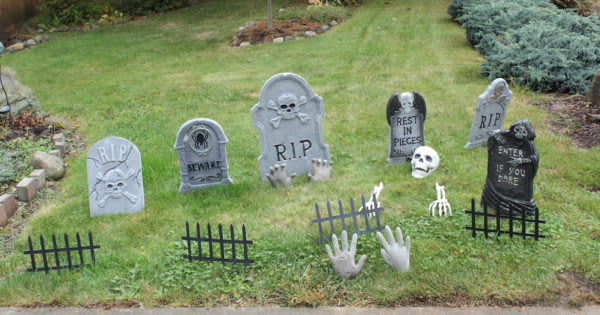 Those handkerchief pumpkins on the steps make this seem like a safe place though…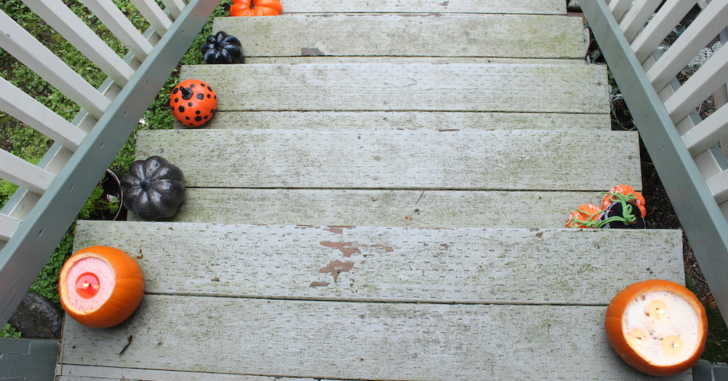 Oooh what a sight! Candy corn lights were just icing on the cake. We could probably make those with some clear Christmas lights, yellow, and orange paint. And those headstones would probably be easy to make with some Styrofoam, paint, and plastic stakes. The pumpkin stakes along the walkway just seem to add that little extra bit of fun!
Share your Halloween decorations and ideas with us in the comments below! We'd love to see them!