Don't forget the cards!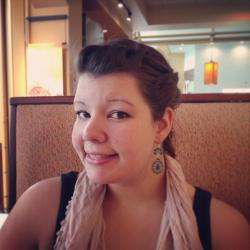 Jessica Griggs
Did you just realize you have zero paychecks until Christmas, but still need to somehow have cards for all the gifts? Or maybe your tradition is to send out a Christmas card updating friends and family members about your year… only this year time has gone by too fast to order a nifty photo card. Don't worry! In this tutorial, we show you three ways to easily make your own cards this year. I love getting to reuse materials or discarded scraps, and here in this video, we get to use a lot of different materials! From paint chip samples to buttons, and even torn paper, we've got something for every style. See what we did in the video, and check out the full supplies and instructions beneath the video to try out your own!
Need some last minute Christmas decor ideas? Check out this easy and adorable candy cane wreath!
Supplies:
– Cardstock
– Buttons
– Tissue paper
– Pen
– Paint chip samples
– Jewels/stars
– Red, white, pink construction paper
– Glue
Directions: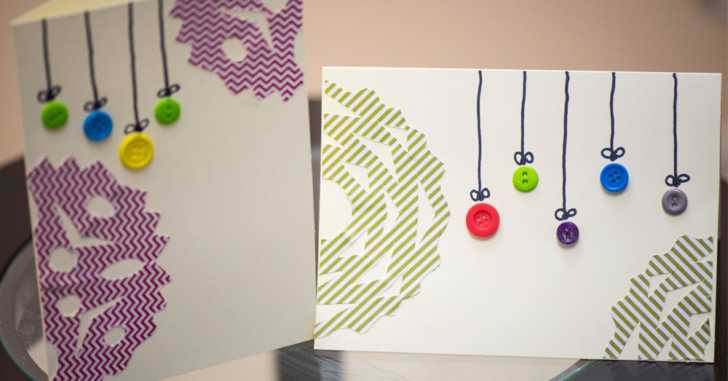 Button Cards
1. Arrange buttons on the card, attach with glue.
2. Draw strings & bows on buttons, letting the line go off the top of the card.
3. Add snowflakes by cutting out circles in tissue paper and folding the circle in half 3 times to form a cone. Cut designs into the cone, and unfold to reveal a snowflake. Cut snowflake in half and glue onto the side of the card.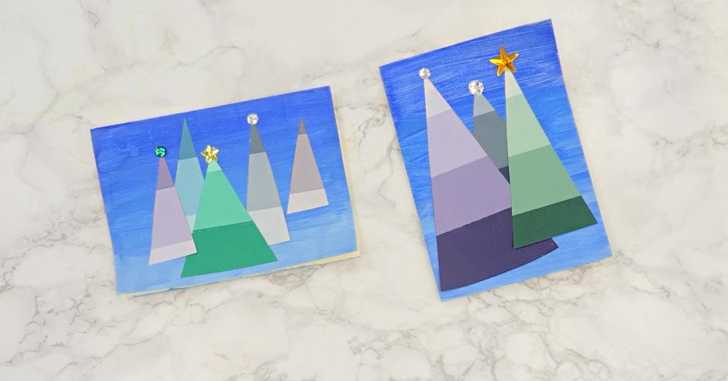 Paint Chip Trees
1. Paint cards, starting with a dark blue on top, and blending with lighter blues down to the bottom.
2. Cut different sized triangles out of paint chips, and glue on card, layering trees.
3. Glue on jewels, stars, or buttons on top.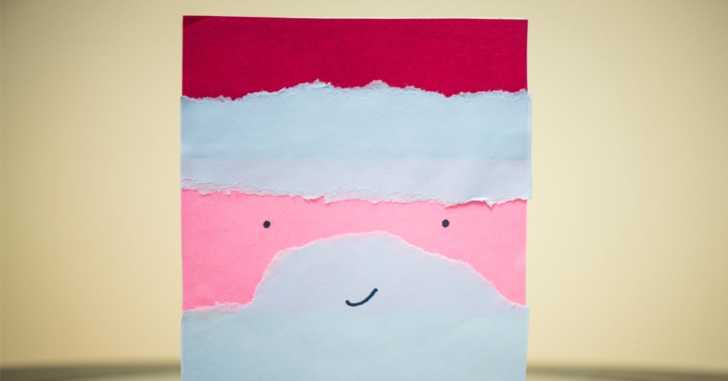 Santa Card
1. Cut a wide strip of pink paper and glue to the center of the card. Trim edges to fit the card.
2. Cut and glue a wide strip of red paper above the pink paper. Trim to fit.
3. Tear a thin strip of white paper roughly, don't use a straight edge. Glue on the line where the red and pink paper meet.
4. Tear another shape from the white paper, more of a bell shape for the beard and mustache. Glue to pink paper, and trim edges to fit the card.
5. With a black marker, dot two eyes and smile, and make a nose with a pink marker.