Make these for the price of balsa wood!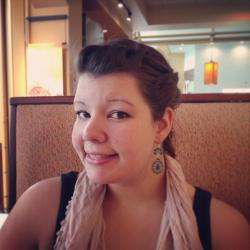 Jessica Griggs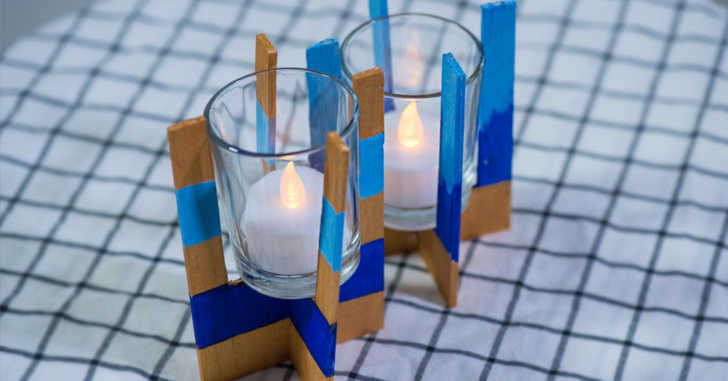 How cute are these candle holders?! I just love how easily everything came together. I've seen similar products in stores for $20 – $30. I put these together for about $8, the price for the variety pack of balsa wood. I even have leftovers to make more! Balsa wood is such a great craft material. I was able to easily cut the wood with my X-acto knife. Unfortunately, this means the wood is prone to breaking and chipping, which did happen once or twice in this process. The good news is, thanks to the construction of these candle holders, once everything is assembled they are super solid. We even used glass votive cups, and everything worked out just fine!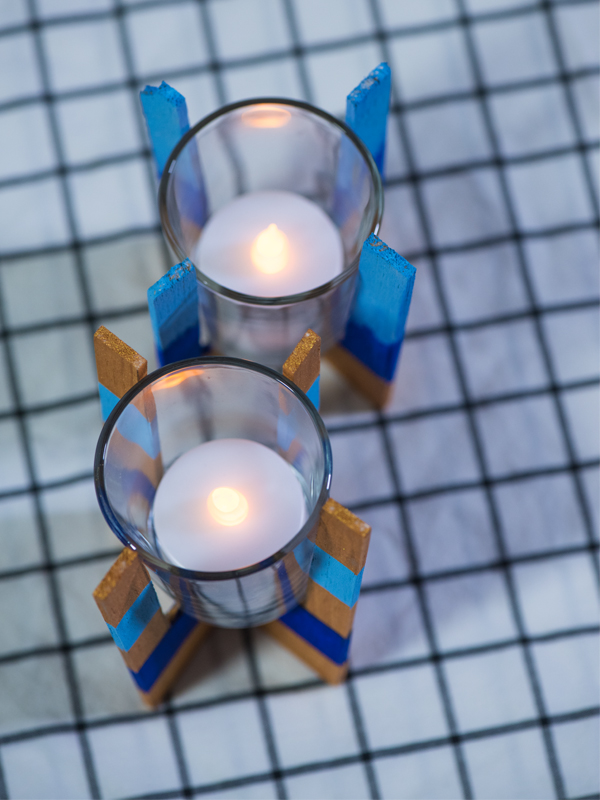 Just look at these! They instantly add a bit of class to any table, whether it's the dinner table, a side table, or even a mantle. Be sure to measure your votive holders before cutting. We'll give you the measurements we used in the instructions below, but just make sure your votive holder fits in the opening! See what we did in the video below, and then get the full written instructions beneath the video. Happy crafting, friends!
Supplies:
– Balsa wood
– Craft paint
– Painter's tape
– Ruler
– X-acto knife
– Glass votives
– Tea lights
Directions:
1. Trace and cut out the following dimensions: (the slit starts in the middle, and goes down)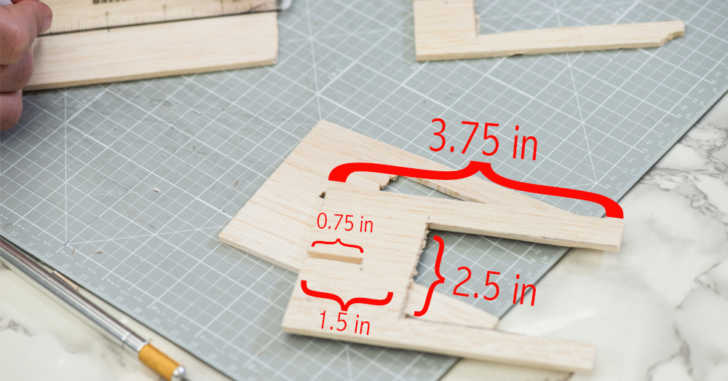 2. Cut an identical pattern, but cut the slit from the middle going up.
3. Paint the wood and let dry.
4. Once dry, fit pieces together and place votive candle & holder in the center. Try with different heights and paint designs!