Do you have a few scarves and sunglasses strew about the house? Get them organized with this awesome DIY!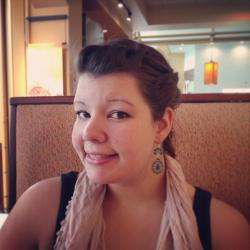 Jessica Griggs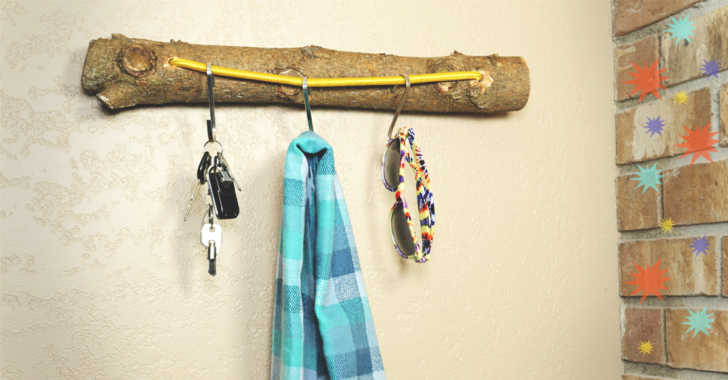 If you're anything like me, you have about 37 scarves strewn about in random places throughout the entryway, living room, bedroom, and office. And let's not get started on sunglasses. Luckily for me, this diy project is just what I needed to get my things in order! A word of caution: be careful to select softer pieces of wood for this project. Hobby boards are great, even branches, like in the video below. Scrap hardwood floor, however, was not the easiest thing to staple. Check out the video for more tips!
Supplies:
– Bungee cords
– Wood stain
– 3 2-foot hobby boards
– Picture hanging kit
– Drill
– Lighter
– Stapler
– Hammer
Directions:
Drill two holes in each hobby board, using a drill bit that is slightly thicker than your bungee cords.
Optional: Using a rag or paper towel, stain each piece of wood. Let dry for at least 10 minutes.
Cut the hook off of the bungee cords, and use a lighter to seal the ends to prevent fraying.
Pull the cord through the hole you just drilled, and staple to the board. (Staple gun works best, but you can use a regular staple and hammer as well).
From here, simply attach a standard picture hanging kit to hang these up on your wall.
Use the organizers for scarves, ties, sunglasses, etc.