An easy, fun and beautiful quilt made from denim!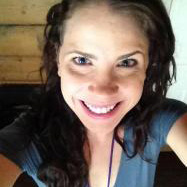 Katie Arnold
We have been on the hunt for a new quilting project that is a bit different and out of the ordinary, in only the best ways of course, when we stumbled upon this Denim Strip Quilt by Jenny from the Missouri Star Quilt Company.
For this project, Jenny teamed up with Amy Barickman of Indigo Junction to pull together this beautiful and easy quilt that you do not even need to machine quilt.
Sounds like crazy talk, right? Well, it's not! We promise that while it looks complicated, you will love the simplicity of this project as it comes together before your eyes.
We hope you will check out the video tutorial below and give this beautiful project a go. As always, when you're done, be sure to take a few pictures and share them with us; we always love seeing your gorgeous projects!
Looking for other denim quilt ideas? Check out this quilt using old denim jeans!