Tackle Your Garden with Knowledge: Top Tips for Growing Well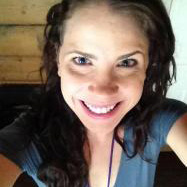 Katie Arnold
Break out your green thumb with these 10 tips for finding success in your home garden. From mini-milk jug greenhouses to non-toxic weed killers, this video demonstrates hacks for your garden to avoid breaking the bank. Milk jugs save the day again by becoming a handy watering can with just a few holes in the lid.
Many items around the kitchen also are useful in the yard. For example, water your plants with water from boiled potatoes for extra nutrients, or keep your weed trimmer from breaking or jamming with just a little vegetable spray oil, reports HGTV. Even garbage such as egg shells, egg cartons or old newspapers are useful when transformed into containers for seedling starts.
Enjoy the tips in this video, then head out to your garden and find your own hacks with items around the house. Comment below with some of your favorite gardening hacks!
https://youtube.com/watch?v=C4Lt6UgxJIQ