Ditch the Sweets With These 8 Savory Breakfast and Brunch Dishes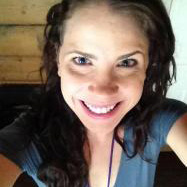 Katie Arnold
The sweeter side of breakfast and brunch doesn't always appeal to everyone. So what is a savory food lover supposed to do when they crave pancakes or waffles? Here are eight sweet breakfast and brunch foods transformed into savory meals.
1. Savory Parmesan French Toast With Hollandaise Sauce
Take the best parts of crispy and sweet French toast and turn it into a savory, succulent dish. Dip the toast in beaten eggs with parmesan cheese and ladle Hollandaise sauce over the top.
2. Spinach, Mushroom and Bacon Crepes
Rather than filling crepes with Nutella and fruit, take the light crepe and fill it with mushrooms, spinach and bacon. Top it with cheese sauce or Hollandaise sauce.
3. Savory Breakfast Pudding
Rather than making a breakfast pudding with raisins, cinnamon and apples, spice up the dish with meats, cheeses and peppers. Perfect meats include Canadian bacon, breakfast sausage or bacon. Pair the meats with gouda, mozzarella or fontina cheese and add some peppers to complete the dish.
4. Savory Buttermilk Pancakes With Corn
Make buttermilk pancakes with corn instead of a fruit or chocolate. Then dollop on salted butter, yogurt or sour cream instead of maple syrup to create a new spin on an old favorite.