Turn Beautiful Fabrics Into a Custom Quilted Laptop Sleeve With This Easy Tutorial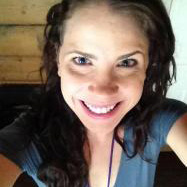 Katie Arnold
A quilted laptop sleeve has the best of everything for a quilter. It's small, so the piece is easy to make. These miniature quilts make fantastic gifts for the tech-savvy people in your life, so choose the patterns, fabrics and colors that match your recipient's personality. A quilted laptop sleeve also serves a practical purpose, as it protects your computer wherever you take it due to the inner lining.
Boat People Vintage takes you through a step-by-step process to complete a quilted laptop sleeve in just an afternoon's time. All you need is fabric, scissors, needles and a sewing machine. Once you measure your laptop for a customized fit, the rest is easy with a few snips and stitches. Secure the laptop with a zipper, snap, button or flap on the outside, depending on your skill level or preference. Make sure you include a layer of batting to cushion the laptop, and consider picking a different color fabric for the inside.
The possibilities are endless once you learn the details in this simple how-to video. Suit up your other gadgets for a day out with this tablet and smart phone cover tutorial.