Pre-printed panel quilts are a great way to make a theme wall hanging or lap quilt.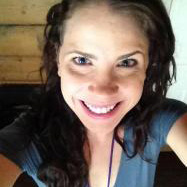 Katie Arnold
Choose a pre-printed panel quilt to make a "theme" wall-hanging or lap quilt. From creating themed decorations for holidays like St. Patrick's Day to events like your child's birthday party, there is no end to the number of fun things you can do with a pre-printed panel. You can choose from panels featuring landscapes of nature and mountains, Asian patterns, animal prints, floral designs or characters from popular Disney movies such as "Frozen." Watch the video for a demo on how to make panel quilts.
Equally important to choosing the print is choosing the border of the quilt. The border showcases the panel, and the right border will complement the panel, enhancing the allure of your wall. Learn how to make a quilt design wall here.
When you're done making your panel quilt, make sure to share the finished product with us!
https://youtube.com/watch?v=R5gK9CGsyYE