Use Mason Jars for More Than Just Food…Check Out These Great Ideas!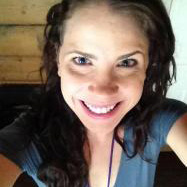 Katie Arnold
Originally designed for preserving food, Mason jars are finding many new uses throughout the home. Crafters can often find used Mason jars at a low cost or even for free. The jars are available in a variety of sizes ranging from a half-cup to a half-gallon in size. They have standardized lid sizes and you can likely find a use for any size jar that is in your collection.
1. Kitchen Storage
In the kitchen, Mason jars make great storage containers. Choose an appropriate size to store anything from spices to pasta. The screw tops seal tightly so your food is protected from pests and the air. Put leftovers in a jar and store them in the refrigerator. Use open jars to hold utensils and silverware.
2. Tissue Holder
Fill a jar with appropriately sized tissues and replace the metal lid with scrap-booking paper that you cut to fit. You can leave the jar clear or paint the inside to match the rest of the room. Cut an 'x' in the paper lid and feed a tissue through it. For greater durability, laminate the paper lid before cutting the 'x.'
3. Shakers
Use a punch to make small holes in the lids of two jars. Fill one with salt and the other with pepper for a set that you rarely have to refill. Make another shaker and fill it with powdered sugar to sprinkle over cakes or cookies. Save the lids to Parmesan cheese containers and replace regular-sized jar lids with them for shakers that you can seal.
4. Matches
Keep matches dry by storing them in a small Mason jar with a lid. The jars are durable enough that you can take them camping, so you always have a dry match to start a fire.