Hand quilting doesn't have to be hard with these easy steps!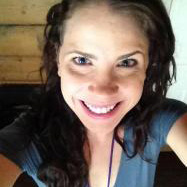 Katie Arnold
Have you ever wanted a specific quilt design, but could never find it in stores? Now you can learn to quilt your own masterpiece in just a few easy steps!
According to Mother Earth News, you have to use a specific needle gauge and thread to get it just right, though this can easily be learned.
Try a table runner or smaller pillow first to become comfortable with the idea of quilting, says Craftsy. It will not only give you confidence, but it will also help you to learn things like tension and what materials you are most comfortable working with.
Watch this step-by-step video which explains everything you need to know starting from the very basics. If you are looking for some additional tips and tricks, or maybe even some inspiration on your future quilting projects, click here.