8 DIY Projects to Enlighten a Living Space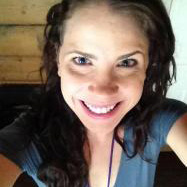 Katie Arnold
Deep cleaning your living space involves more than just dusting and vacuuming those hard-to-reach places. The next time you start a major cleaning project, consider a few simple projects that can make a huge difference in how your rooms look and feel. Here are some ideas along with before and after photos, to help inspire you to finish your next room makeover.
1. Bathroom Shelves
A couple of bathroom shelves combined with some hangers on the wall free up space and make your sink less cluttered.
2. Backyard Beauty
Invigorate your backyard space with a wooden lattice covering your original patio and a small addition off to the side. A fire pit or permanent grilling space creates a nice touch for your outdoor gatherings.
3. Island Kitchen
A kitchen island makes your counter space more user-friendly. Your island can be a simple table or a formal island complete with plumbing and cabinet space.
4. White Paint
Sometimes you don't need new storage ideas to brighten a room. A new paint job makes things look fantastic.