Produce a Beautiful Two-Tone Floral Quilt Simply and Easily With This Time-Saving Method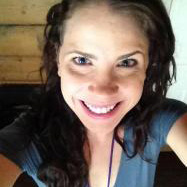 Katie Arnold
Learn how to make a simple but beautiful two-toned flower petal quilt with this video from Missouri Star Quilt Company. A perfect project for beginning quilters, it uses time-saving supplies such as peel-and-stick fabric and pre-cut backing squares, which also reduces the time required for actual sewing without an impact on quality.
These step-by-step instructions guide users in turning raw materials into a complete quilt, which can be made any size by adding extra squares and additional fabric for the border. Jenny provides shortcuts in the quilting process, including how to create stencils from sheets of plastic and tips on making each block look nearly the same. Jenny also provides advice on the best way to stitch the blocks together, helpful for novice or advanced quilters alike.
After completing this project, consider putting your new skills to the test by taking on a different block quilt project.