These Faux Stained Glass Window Coverings Bring Instant Color Into Any Room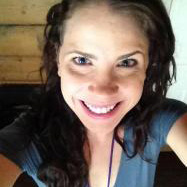 Katie Arnold
If you are like us, then you are constantly being impressed by the beauty of stained glass. We are excited to let you know that the day has come where you can bring this gorgeous technique to the windows of your home should you so desire to do so!
In this video tutorial from MadeByMarzipan, you will learn how to bring some of that beauty and color into your home. You will use a glass panel and an unused picture frame to create the base. From there you will then use either puffy fabric paint or acrylic paint to fill in the spaces with any color you would like and in any pattern you desire!
We can not get enough of these fun DIY projects for our home so if you are looking for another fun crafty tutorial, check out these fun vintage glasses!