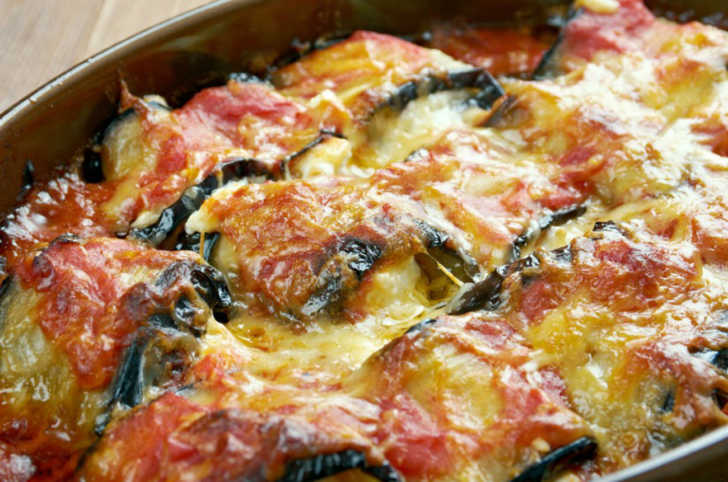 If you are looking for a delicious vegetarian dish that's bursting with flavor and that you'll actually want to eat, try this guilt-free eggplant rollatini. This traditional Italian dish features rolled bundles of eggplant filled with ricotta cheese and topped with tomato sauce for a hearty meal that's reminiscent of lasagna and that everyone will love…our kids don't even realize they're getting a full serving of veggies when they chow down!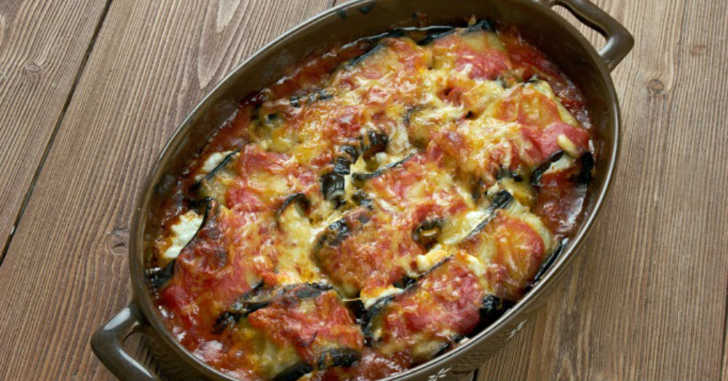 Regardless of whether you've got vegetarians to serve, this dish tastes great and is good for you – when it comes to keeping our dinner routine interesting, that's a win-win in our book!
Eggplant Rollatini
Ingredients
4  eggplants
1/4 cup olive oil
1 package frozen spinach, thawed
3 cups ricotta cheese
1 egg
1 1/2 cups prepared marinara sauce
2 cups parmesan cheese, grated, divided
3/4 cups fresh basil leaves, finely chopped
1 cup mozzarella cheese, grated
kosher salt and freshly ground pepper, to taste
Preparation
Preheat oven to 400º F.
Trim ends off eggplants. Cut lengthwise into approximately 1/4-inch thick slices.
Place eggplant slices on baking sheets and season with salt and pepper, then drizzle with olive oil.
Place in oven and bake for 10 minutes. Remove from oven and let cool.
In a large bowl, mix ricotta cheese, egg, basil leaves, salt, pepper and 1 cup of parmesan cheese. Squeeze water out of spinach and add it to the cheese mixture.
Place approximately 3 tablespoons of cheese and spinach mixture on each eggplant slice. Roll into a loose bundle and place seam-side down in a large baking dish.
Top eggplant rolls with marinara sauce. Sprinkle on mozzarella and remaining parmesan cheese.
Place baking dish in oven and bake 30 minutes, or until cheese is melted.
Recipe adapted from Epicurious