8 Gorgeous DIY Stationery Ideas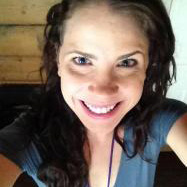 Katie Arnold
Make your own stationery with a few simple tricks. Start by picking out your favorite colored paper or card stock, and get to work on your own creative designs to send stylish messages to friends, family and loved ones. Some of these projects use some unusual materials you might not think of when it comes to decorating paper.
1. String Stamps
Make your own stamp by wrapping string around a small wooden block. Add ink to the string, and then stamp this pattern onto the stationery to create a grid of parallel lines. Rotate the block to change up the pattern a bit.
2. Kool-Aid Dye
Instead of normal dye used for making paper, dip the edges of your card stock into a pan with Kool-Aid. Dilute the Kool-Aid mixture to make lighter shades of the same color for an ombre effect.
3. Glitter and Watercolors
Stencil some letters on the front of your card stock, then add some watercolor paints. Before the paint dries, sprinkle some glitter to make the letters shine.
4. Natural Leaves
Use a hammer to imprint a leaf on your paper to extract some of the green chlorophyll onto the surface. Use a paper towel to keep the leaf from making too big of a mess.