Get Chic and Antique by Distressing Furniture With Household Items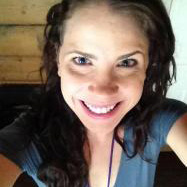 Katie Arnold
Do-it-yourself distressing can transform the look of furniture, turning it from old and bland to antique and chic. Set aside the toolbox and the trip to the hardware store, and instead turn to your medicine cabinet for two of the most powerful tools for distressing a variety of furniture pieces.The Power of Pumice
Sturdy pumice stones make quick work of distressing jeans, but the powerful and scratchy stones used to buff away calluses can also make short work of smoothing sharp corners and stripping away small bits of paint from furniture. Turn to pumice to quickly create dings, complete with instant paint removal, or rough edges on distressed furniture.
The Petroleum Jelly Solution
Often found next to the pumice stone in the cabinet as a treatment for dry skin after buffing, petroleum jelly doubles as a distressing agent. Sunlit Spaces recommends applying it anywhere raw wood should appear before repainting an old dresser or table. The paint doesn't adhere to those areas, giving a wonderfully distressed look to freshly repainted or refinished pieces. Wipe away the jelly after the paint dries.
Outside of the Cabinet
Bleach cleaners kept in the bathroom also provide a safe method of not only removing stains but also altering colors on furniture. Use them to transform the look of plastic or metal furnishings, or rub them in with sandpaper or pumice to create an effect that draws color out and adds a well-worn look to almost any nonporous surface.
Beyond the Bathroom
Remember that traditional tools often deliver professional results. Combine pumice stones, petroleum jelly and bleach with sandpaper or quality matte paint for even more advanced transformations. This Old House notes that sandpaper and paint can give a distressed look to furniture similar to that of bleach and pumice on jeans with careful application.
Distressing furniture takes time and practice, but the end result is a piece that radiates pride and skill. This makes it a wonderful gift idea or centerpiece for a room. For other gift ideas or to help rid the house of distressing cleaning agent smells, check out DIY citrus soaps.