Can't wait for spring? Crochet some carnations now!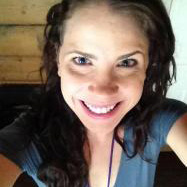 Katie Arnold
If you love flowers, check out the below video that teaches you how to crochet a carnation that is as pretty as the real thing (if not prettier). The video lays out all the necessary tools and then demonstrates the series of steps you can follow to make this beautiful carnation. In this video from She's Crafty, you will also get suggestions to vary the design of the flower, if you are looking for a little variety. If you don't want to stop at one carnation, crochet a bouquet for a year-round floral display or to give to your best friend or your mom!
If you are loving crochet flowers as much as we are these days, be sure to check out some of our other flower tutorials including these snowdrop flowers!
What flowers are you most looking forward to making?