How to DIY an easy beach cover up!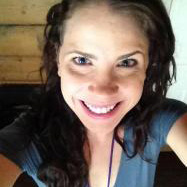 Katie Arnold
Eager for the sun and love crocheting? Whether enjoying whatever remains of summer or preparing for a winter getaway, here is a step-by-step, close-up tutorial on making a beach cover-up. Using only three stitches, this project is great for beginners. Simply follow these instructions for an open, breezy look. Easily customize the size of the final product by crocheting fewer or more rows. Yarn that is 60 percent cotton and 40 percent acrylic is the best to use for comfortable wear, and easy knitting.
For those eager for more projects, there are more patterns for all seasons and occasions waiting to be explored!
Have you ever made your own beach cover-ups, sweaters, or other fashionable items? Let us know what kind of stuff you have made in the comments below; we can not wait to be inspired by your creativity!