This intricate crochet tape laces is surprisingly simple to make!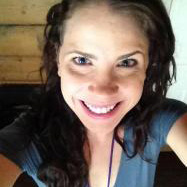 Katie Arnold
One of the most elegant and interesting patterns in crocheting, crochet tape lace is made of tapes or ribbons of a variety of shapes and lengths. You can create crochet tape lace projects by combining tapes of multiple colors to make pieces for home decoration or embellishments for clothes. The tape can also be used as a border for edging handkerchiefs, towels, pillowcases or place mats. We would not be surprised if you could come up with even more ways to use the crochet tape lace.
Join together basic shapes such as squares, triangles, hexagons or ovals, and combine them with Irish lace or Guipure to make your crochet tape lace project unique. Check out the below video to learn all of the details and then do not forget to share your fabulous results with us when you are done; we can't wait to see!