Turn one ball of yarn into a gorgeous beret with this easy tutorial!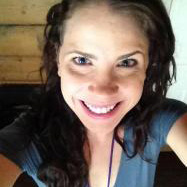 Katie Arnold
Whether you are looking for something warm to wear on a chilly day or just trying to update your look, you can not beat a hand-crocheted beret.
Watch this video from the All Crafts Channel for a tutorial on how to make this beret on your own. The easy instructions help even a beginner complete this beret in one weekend using a single ball of yarn.
Pick your favorite color yarn or pick up a few, as we are sure you will be making a beret to match every outfit!
Once you master making this hat, take a try at this fun monster cap that your youngsters are sure to love!
While you are at it, do not forget to share your finish beret projects with us! We can not wait to see how you have made this stylish hat your own!