Watermelon May Be Delicious on Its Own, But Wait Until You Try One of These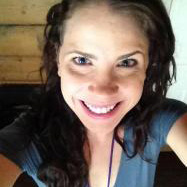 Katie Arnold
Nothing says summer quite like a slice of ripe watermelon. Traditionally, the juicy red fruit is cut into sections and served on a paper plate with plenty of napkins. That's not the only fun way to enjoy the bounty of watermelon season, however. Watermelon can be used to make cake, pizza, and a host of other refreshing summertime treats.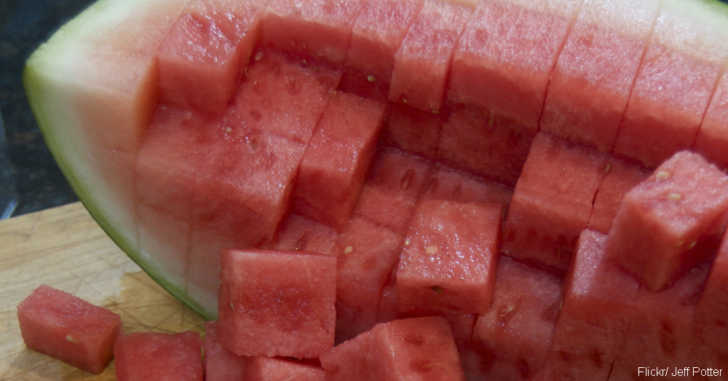 Chop watermelon and freeze on a cookie sheet until firm to make fruity "ice cubes." Use the cubes to chill lemonade, or toss 'em into a blender along with a frozen peeled banana, a dash of maple syrup, and a squeeze of lemon or lime to create a refreshing watermelon slush that can double as a light lunch. Blend in a shot or two of tequila for an invigorating adult cocktail!
Pinterest provides several surprising recipes that feature ripe watermelon, including a "cake" recipe from Kraft Foods. To make it, all you need is a 6-pound watermelon, a carving knife, paper towels, a tub of whipped topping, and assorted fruits and nuts for decoration. First, cut a 2-inch slice from each end of the fruit. Stand watermelon on a cutting board, and use a carving knife to carefully remove the rind. Compost the rind and melon ends. Blot-dry the surface of the fruit with paper towels, then spread on a thick layer of whipped topping as if frosting a bakery cake. Decorate the top with a colorful fruit festoon of sliced kiwi, halved strawberries, and whole raspberries and blueberries. Press slivered almonds against the lower portion of the cake to complete this colorful "cake."
This recipe from SkinnyTaste creates a no-bake "pizza" that goes well with any grilled meal. Start with a 1 inch slice of melon cut from the widest portion of the fruit. Place on a plate and cut into wedges. Sprinkle with feta crumbles, kalamata olives, and fresh mint leaves. Finish with a drizzle of balsamic vinegar for a surprising "pizza pie" everyone will want to try.There's more than one fun way to relish a refreshing, flavorful watermelon. Boasting a mere 100 calories per serving, watermelon makes a tasty, guilt-free snack you can enjoy any time.