A Spa-Quality Charcoal Face Mask Made in Your Kitchen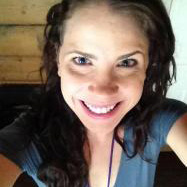 Katie Arnold
Activated charcoal face masks help to purify your pores and deep clean your face. Applying these masks regularly may be the secret to flawless skin, according to Allure. The benefits offered by activated charcoal masks include removing toxins, ridding skin of excess oil and shrinking the pores. Many people who suffer from acne and blemishes notice that there skin is clearer and appears healthier after applying these masks a few times.
You can make your own activated charcoal face masks, similar to ones you find in spas, with a few ingredients from your kitchen. In this video, the host of "Millennial Moms" shows you the step-by-step process for making and applying this face mask with fresh aloe or aloe juice, clay, activated charcoal and rose water.
Using an activated charcoal mask once or twice a week is ideal for reaping the benefits of the mask without over-drying your skin, according to Reader's Digest Best Health.