Crocheting for Absolute Beginners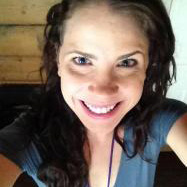 Katie Arnold
Are you new to crochet? As a beginner, we understand that crocheting bed-size blankets and pieces of clothing may seem like a daunting task that is well out of your realm of possibility, but let this video serve as a reminder to you that everyone has to start at square one. Becoming a better crafter is simply a matter of playing around with stitches and yarns until you find out which technique works best for you. As you become more experienced and comfortable with the craft, that is when you will find the desire and excitement to try harder, more complicated and longer projects.
As a side tip, do not forget that it is also always a good idea to maintain good posture while you stitch to alleviate back and wrist pain.
When you are ready for your first project, try out this chain stitch scarf, the perfect beginners project!