This At-Home Cardio Workout Can Be Done With No Equipment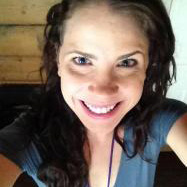 Katie Arnold
It's a pretty well known fact that regular exercise is good for your cardiovascular system. Finding the time to work out is not always easy, especially if you don't have a gym membership or workout equipment at home. This video has you covered, with a 30 minute cardio, or aerobic workout that requires no equipment and minimal space.
Split in half by a water break, this video leads you through exercises such as running in place, lunges, squats and knee pulls. The best part is that each exercise is performed for a set time, allowing you to complete all repetitions at your own pace. The important rule is to keep moving to increase your blood flow.
Watch this video and do this quick and easy routine. By completing the entire routine, you can improve lung function, decrease your risk for heart disease and improve cardiovascular conditioning.