This may look difficult, but Jenny makes it easy!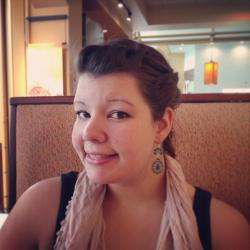 Jessica Griggs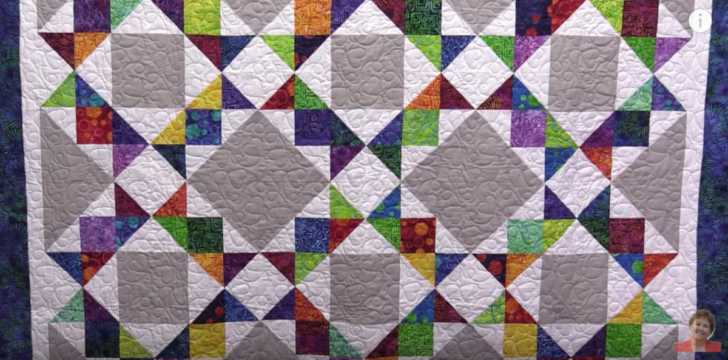 Isn't this quilt just gorgeous? I love the texture and different shapes going on in this pattern, as well as the bold use of colors that really pop against the white and gray background. If you've been around the quilting community for a while, you might recognize this quilt block – it's the crown block!
Jenny shows us how everything comes together in the video below. This block is actually made up of two different blocks, each containing half square triangles. That's right, this lovely crown quilt is actually made up of some of the most basic blocks out there.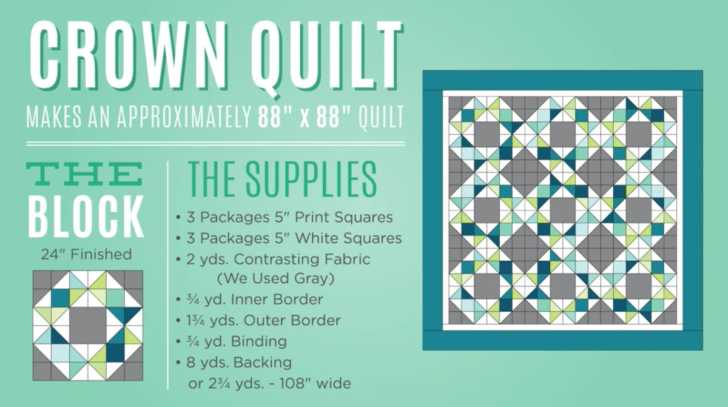 All you need for this quilt is three charm packs of colors, and three charm packs of white (or another background color of your choice) and 2 yards of contrasting fabric (they used gray). Plus your background fabric and boarders, and you're all set to quilt!
As always, Jenny shows us some super helpful tips and tricks along the way for putting everything together. She shows us how to ensure perfect points even in the trickiest and bulkiest of pieces! Go ahead and check out the video below, and don't forget to share your photos of your finished crown quilts with us in the comments!