Perfect for the beach or gardening in the backyard all summer!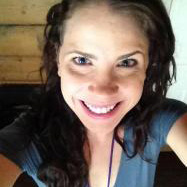 Katie Arnold
While we all love the warmer and super sunny spring and summer months, we have to find some protection from the sun. This often means putting on sunscreen and finding a light hat to wear.
With this cute mesh sun hat tutorial from bobwilson123, you can now crochet your very own, instead of heading out to the store and trying to find one that fits you, your personality and what you are looking for!
This cute hat is perfect for all of those beach days, mornings gardening in the yard, or afternoons throwing the ball around with the kids at the park. Wherever you decide to wear this hat is up to you, but it is perfect for the those sunny days and we just know you are going to love it!
Share a picture when you are done, you know we want to see it!