This looks more complicated than it is!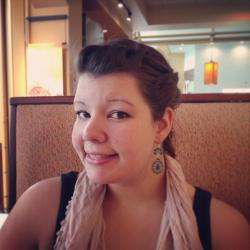 Jessica Griggs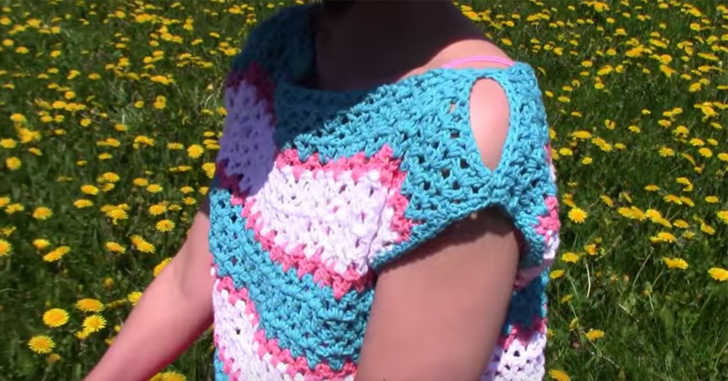 Isn't this crochet top just lovely?! This is the perfect project for those warm summer days ahead! By using the V stitch, this top is light and breezy, not to mention the fun texture given by the V stitch! I just love the fun colors, the shape, and the little shoulder holes in this piece. It looks complicated, but I promise you, if you know how to double crochet, you can make this top!
Jayda In Stitches walks us through every step of the way, from how to get accurate measurements to ensure your top fits the way you want it to, stitching the V stitch, switching colors, and even piecing it all together.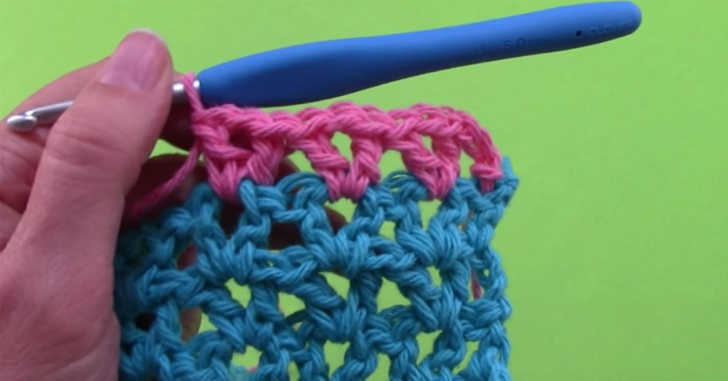 Like I've already said, the majority of this piece is done using the V stitch. To make this stitch, simply double crochet, chain on, and double crochet all in the same stitch. Then, skip 2 stitches and repeat! The most difficult part of this pattern is actually just measuring yourself to make sure you have the correct fit. Once you get those pesky measurements, the rest is as easy as double crocheting!
Go ahead and watch the video below and see how Jayda brings it all together. Happy summer, and happy crocheting, friends!