Check out this creative method for easy and accurate measurements!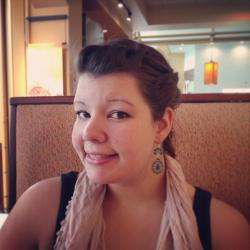 Jessica Griggs
Have you ever made slippers or booties that just don't quite fit? You've checked the pattern and gauge twice, you know you have the right hook size and the correct yarn weight, and yet the final product comes out looking like a lumpy mess. Or worse, it's way too small, and there's just no salvaging the yarn to try and redo the pattern. How infuriating! In this video, we learn a basic pattern for some cute slippers, but more importantly, we learn a new and creative way to accurately measure for slippers!
I just love this idea, and of course, I love Jayda in stitches. She can do just about anything as far as I'm concerned. Watch as she walks us through every step of the process for accurate measurements. You'll be crocheting custom sized slippers before you know it! Plus, don't these just look so comfy and cozy? I love it! Let us know how your slippers turn out and don't forget to share a photo of the finished product with us in the comments below!