You'll love this easy, fun stitch which is perfect for your next afghan project!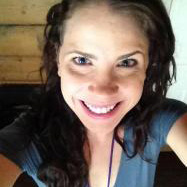 Katie Arnold
We thought you all may be interested in learning a new stitch today because really, who does not love learning a new stitch every once and awhile? We are definitely always up for a new stitch!
With that said, today we are going to share this tutorial from New Stitch a Day for the Sidesaddle Cluster Stitch! To learn this stitch, you should know how to do the chain stitch, double crochet, and double crochet four together, making this perfect for experienced crocheters and those who may still be fairly new to the craft!
We know you will love this stitch for all of your future afghans and other various projects; we can not wait to see how you decide to use this pretty stitch!
How will you use the sidesaddle stitch in future projects? Let us know in the comments below!