A fun and easy project, perfect for beginners!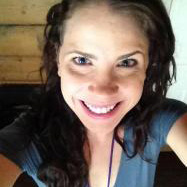 Katie Arnold
With St. Patrick's Day right around the corner, we thought it would be fun to share this tutorial for crocheting a shamrock clover!
Not only is this little shamrock adorable, but it is also so easy to make, only requiring a few stitches; we know you'll love it! Beginners don't be worried, this is perfect for you too!
If you're looking for a written tutorial, you can find one here.
How you decide to use these adorable little shamrocks is up to you, but we're thinking stringing them on a long piece of yarn and hanging them up is the way to go!