Find your next crochet project here!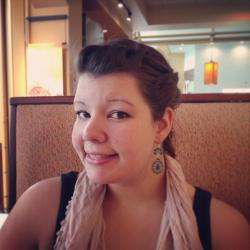 Jessica Griggs
Shower Caddy
There's a lot of neutral going on in this photo, but the idea is spectacular!! Wouldn't it be fun to have each pocket be a different color? And find an eclectic mix of buttons to put on the corners? This is what I love about DIY projects – I get to choose exactly what the final product will look like!
Reusable Duster
Going right along with our Swiffer mop, we have a similar idea for the duster version. This has to potential to save a lot of money as well! Has anyone tried this before? I wonder if it picks up dust as well as the stuff you can buy in the store. It's certainly worth a try!
Basket
Of course, this is the most important project of all – a basket to hold even more yarn!! You could make your own yarn bowl too, if you left a hole for pne strand of yarn to pull through, and then you'll be all set!