Find your next crochet project here!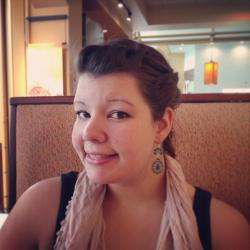 Jessica Griggs
Remote Holder
Not only is the stitching in this pattern absolutely adorable, the final product is sure to be a lifesaver!! Now if I can only get my husband to actually put the remote back in the caddy when he's done…
Door Bumpers
While there are many things to love about an older house and all of its charms, loud, banging doors doesn't quite make the list. Enter in: the door bumper. This would be a great idea for a baby's room too, to make sure the door doesn't slam shut and wake them up!
Hanging Organizer
This idea has potential for almost any room in the house! Use bright colors and let it be a toy organizer in the kids' rooms, or keep it neutral with black or gray for a unique way to store and organize living room things. I bet you could reinforce the sides with wire from a coat hanger to make the structure more sturdy to story books and magazines. I just love this idea!