Find your next crochet project here!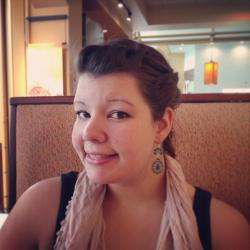 Jessica Griggs
Don't get me wrong – blankets and scarves are great and all – but sometimes I like to switch it up a bit. I've collected my favorite patterns and ideas, some I've already completed, and some I would like to tackle in the weeks to come. Go ahead and see which one will be your next crochet project! I love the casserole carrier and yarn bowl basket! Which one is your favorite?
The Most Adorable Boots Ever
Oh my goodness, how cute are these?! I know what I'm making as soon as I get home tonight!! I absolutely love this simple idea, and it looks like it will all come together fairly quickly too. Win-win!
Casserole Dish Carrier
This is such a great idea!! It keeps the food warm, as well as holding the serving utensils in place, keeping everything together so you can grab it up at the end of the pot luck. I just love this!
Reusable Swiffer Pad
Now here is a real money saving idea for anyone using a Swiffer mop (or similar product). Plus, I love the use of the popcorn stitch to give the pad grip and scrubbing action!