This is so awesome! I can't wait to go home and make one ASAP!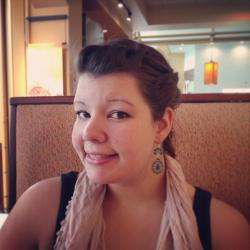 Jessica Griggs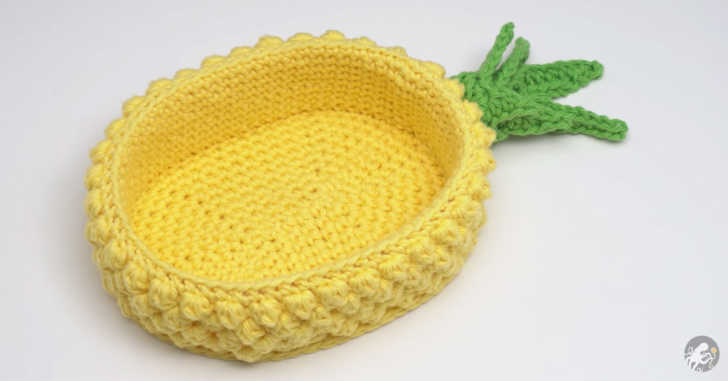 Raise your hand if you love crocheting, pineapples, and summer!! This summery crochet project is so awesome! I've never seen anything quite like it before, and I just looooove how it turned out.
How fun would this little basket be holding silverware and napkins at a summer BBQ? Or out on the kitchen table holding some fresh, summer fruit? This is such a cool and unique project, perfect for that summer vibe! It can be hard finding crochet projects to do over the hot, summer months, but this one is sure to be a winner!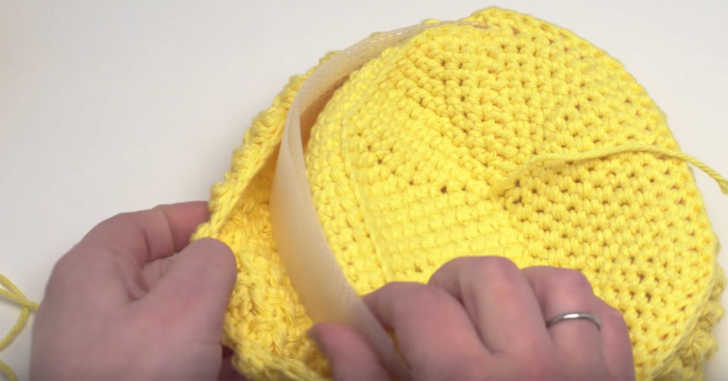 There are a few parts to this project. First, you'll crochet the green leaves and set those aside for later. Then, you'll start in on the bottom swirl of the basket. If you've ever crocheted anything with a flat bottom, this is going to be pretty much the same thing, just working in an oval shape. Then, you'll work your way up the inside of the basket, and finally over the outside of the basket with a bobble stitch to get that lovely texture of the pineapple!
There are a few things that help give this basket the nice clean edges that you see in the final photos. First, some plastic canvas really helps solidify the project and the shape. And second, t=some fabric starch just gives everything a nice finish! Go ahead and see how it's done in the video below!