These newborn baby bibs are adorable and make the perfect shower gift!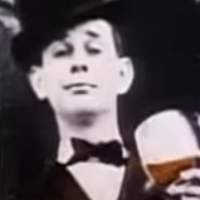 Chris Foster
If you have yet to try finger knitting, that we have to admit that you are definitely missing out! Not only is it fun, but it is a nice variation to one of our favorite hobbies, which keeps all of our projects exciting, fun and a bit different than the one we previously finished.
This is a simple, fun project that is great for nearly everyone! You can do it with the kids, or as an intro to finger knitting for yourself! In the following tutorial from Crochet Lovers, learn how to make a beautiful necklace. It is great for spring, summer or fall, and can be easily turned into a scarf for the colder weather. Check out the tutorial below and see for yourself just how fun and easy this project can be!
Have you tried finger knitting? Let us know in the comments below!