Learn to crochet this beautiful shawl.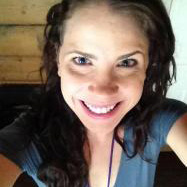 Katie Arnold
If you are looking for a light, breezy shawl perfect for the spring and summer months (or just a light and pretty shawl for any time of year), then we have just the project for you! We are sure this lacy flower shawl from Meladora's Creations for Crochet is just what you have been searching for!
This beautiful shawl uses motifs of different sizes, joined as you go and comes out cute, classy and perfect no matter the occasion! We know you are going to love the detailing of these stitches, as well as the fun fringe that hangs off the bottom. (You know how popular that fringe look is again, so we totally have your back with this project.)
When you are done, make sure to take a picture and show us how yours turned out and how you dressed it up (or down)!