Plus, learn the best way to switch colors in the starting chain!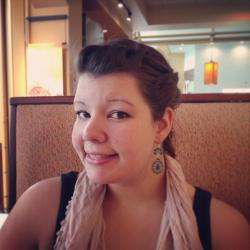 Jessica Griggs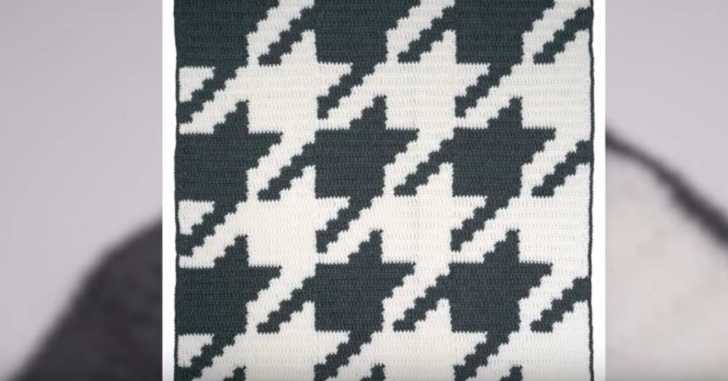 Have you ever seen a crochet afghan quite like this before? The classic houndstooth pattern takes center stage in this crochet project. We've seen several ways to recreate houndstooth, usually with quilting or sewing, but never with crochet – until now!
This project is technically considered a graphghan – that is, you follow a pattern written out on graph paper that is then repeated in square units. This is unlike regular patterns, which are written out row by row. If you've never crocheted a graphghan before, this is a great first project to dip cut your teeth on! (Pun definitely intended).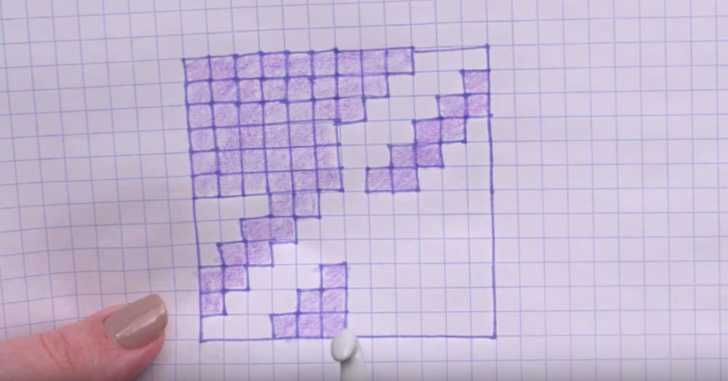 Here we see a copy of the graph that you'll follow. Each square represents a stitch. It's a 12 by 12 pattern, so you'll crochet across the pattern, repeating 3 times, and then repeat the set of 12 rows 3-4 times, depending on how big you want your blanket.
We learn all sorts of tips and tricks in this video, including how to work an extended double crochet foundation stitch. This sounds way more complicated than it is. This stitch is so useful when creating graphghans, because you can switch colors right in the starting chain! It makes for a really nice clean look for your finished product.
Go ahead and watch the video below to see how it's done, and don't forget to share photos of your finished crochet houndstooth blanket!