You can crochet this with only a few stitches and colors!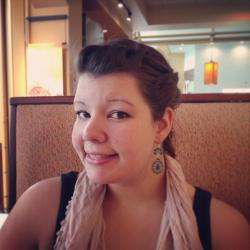 Jessica Griggs
Are you looking for a new and exciting crochet project? Look no further, we've got just the thing for you! While I love easy patterns you can just repeat as you sit in front of the TV, every once in a while it's nice to challenge yourself a bit. This pattern is not very complicated, but it does switch things up every single row! The nice thing is, all of the stitches in and of themselves are very simple, but when it all comes together it looks intricate and delicate!
Go ahead and see how to crochet this rectangle shawl in the video tutorial below. Plus, we learn a fun new way to make and wear fringe around the edges. Usually, I'm not a big fan of fringe, but I really like how it's done for this shawl. Happy crocheting, friends!