This cute little bunny Easter basket is adorable and so much easier to make than you think!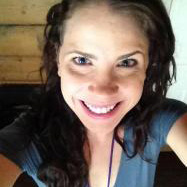 Katie Arnold
Growing up my mom had these cute little pink and green Easter baskets that she would pull out for my sister and I to use when gathering eggs Easter morning. My grandmother made them for us when we were very little and we used them for years. To this day, she still breaks them out every year but now they serve more as a decoration than anything else.
Now that Easter is almost here, we thought you may like to make your own for a little cutie in your life or maybe just as a decoration filled with these cute little Easter eggs.
In this tutorial from Yolanda Soto Lopez, you'll learn how to make this cute crochet easter basket you can use over and over for years to come!