This dog sweater is an easy project, even for the novice crocheter!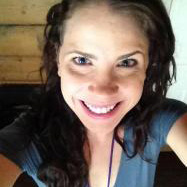 Katie Arnold
You crochet something for yourself, your kids, your grandkids, your friends and your neighbors, but what about your pets? Do they ever get any of the crochet goodness love?
We thought Fido may be missing out on all of the goodies so you can imagine our excitement when we found this tutorial for a crochet dog sweater from the Crochet Guru.
This pattern is super easy and definitely a great project for all of our beginners or anyone else who is still a bit newer to crochet. Of course, it is still a great project for all of our experienced crocheters as well! Basically, you all will love making this cute little sweater and dressing up your favorite sidekick in some homemade swag.
Make sure you take a picture of the pup in his sweater when you're done, we want to see!