Quick and simple tutorial for the littlest cowboy or cowgirl!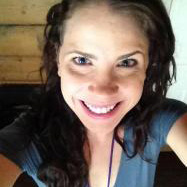 Katie Arnold
Whether you have a little cowboy or cowgirl in your life, we feel pretty sure in saying they need a pair of these adorable little baby booties for their next rodeo!
This tutorial from HappyBerry Crochet will fit babies 0-6 months, maybe even a little longer as they measure 10 cm on the bottom.
While we feel confident saying this project is quick and easy for the experienced crocheter, if you are still a more beginner, you should have no fear as these booties are definitely still within your reach and skill level!
When you are done with your little baby boots, make sure you take a picture and share with us, we can not wait to see how they turn out and the little cutie who is rocking their cowboy boots, hat and little outfit for a rodeo (or really, any day)!