Learn a new stitch today!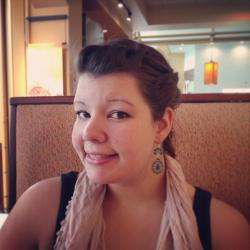 Jessica Griggs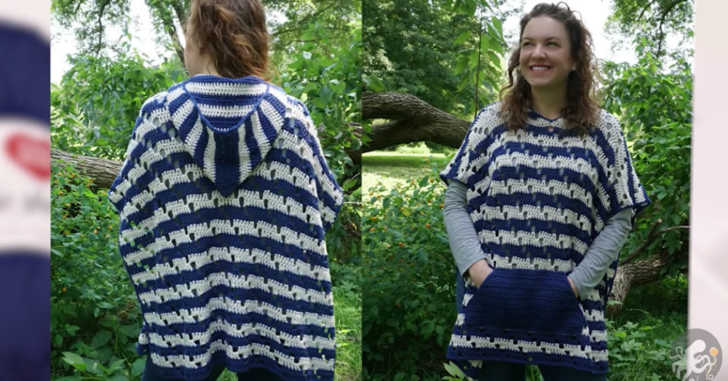 Isn't this poncho the cutest? It looks so comfy and cozy – perfect for the colder months we have ahead of us! You can crochet this poncho using the colors of your favorite sports team and bring it along to the next game!
Not only is this pattern super easy to follow, as most of it is a repeating pattern, but this truly is a one size fits all, with plenty of easy ways to adjust the size to fit your personal preferences.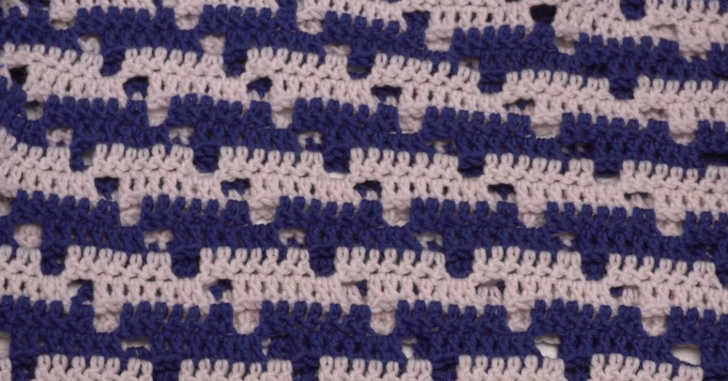 There are three parts to this pattern: the body, the hood, and the little front pocket. The body of the pattern is simply a repeat of seven double crochets, chain two, skip two. This is the best kind of pattern – the one you can snuggle up with in front of the TV and work on for a few hours at a time.
The rest of the poncho may look a little intimidating, but it's actually pretty straightforward. Go ahead and watch the instructional video below from Moogly blog!