You'll have fun making this and your cat will have fun playing with it, it's a win-win!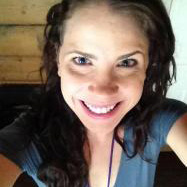 Katie Arnold
I don't know about you, but my cat has a tendency to play with a toy so much he ends up losing it within the first couple of hours of having it. To save money on buy more and more toys, I've resorted to making my own.
I have been having so much fun with the process of creation and then toss the toy over to my cat who has been having a blast with the influx of new toys to play with.
In this video from Kristin Omdahl, you can learn how to make the perfect toy for your cat. Have fun playing!