The perfect gift for your coffee-drinking, cat-loving friends!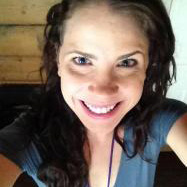 Katie Arnold
By now, we are sure you know how much we love our coffee, no matter the season. While we often make it at home or the office, it is nice to treat ourselves from time to time by picking it up at our local coffee shops.
One of our favorite things to do lately instead of grabbing on of the cardboard sleeves that will be thrown away with the cup when we're done, is to make our own! This allows our coffee cup to not only be extra special and personal, it's also better for the earth!
In this tutorial from Enchantelle, we learn how to crochet a cat cup cozy. This cozy is so adorable and would also make a great gift for the cat lover in your life!
For another cute coffee cozy idea, check out this cute rainbow cozy!