This is seriously so easy!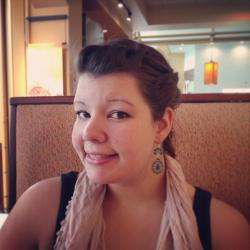 Jessica Griggs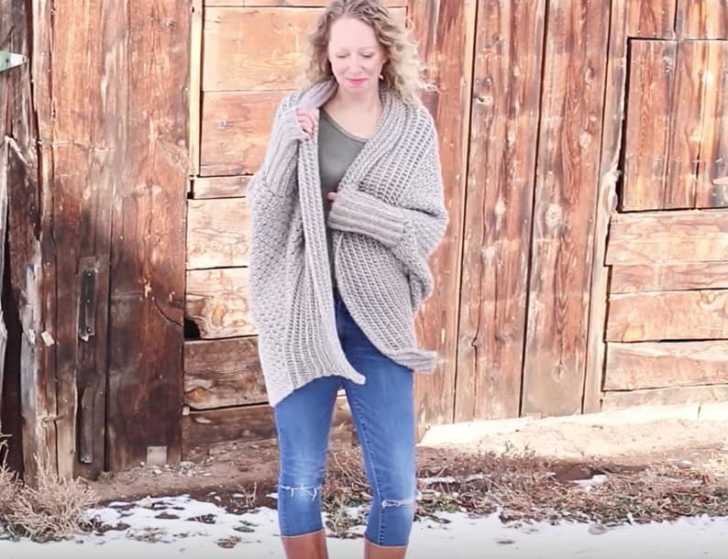 Isn't this the comfiest cardigan you ever did see? I love everything about this project! I cannot wait to curl up by the fire with this comfy cardigan!
This pattern may look advanced, but believe me when I say that anyone can do this! It might not be the first project you do, but if you already know the basics, this will come easily to you! I can't believe I've never crocheted anything like this before, it's such a simple concept for that modern, draped look. Keep reading to find out exactly how to put this cute cardigan together!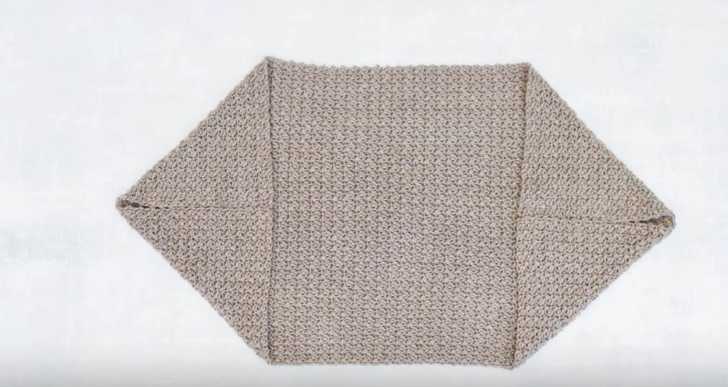 The base of this pattern is a crochet rectangle. You'll fold the rectangle in half, and then stitch partially up the sides, before opening up. Then, you'll add a few inches of length to the bottom. The finishing touches are a collar and sleeves!
I've always thought that crocheting clothes was too advanced for me, but afterwatching the video below, I really think I could do this pattern! There are a ton of different sizes for this, so never fear! It's important to guage your work before diving into the pattern. Otherwise you might end up with a mini cardigan, or a giant cardigan. No one wants that!
See how to guage your work, and see the full pattern on the vieo below!