Perfect for beginners and experienced crocheters, you'll love this project!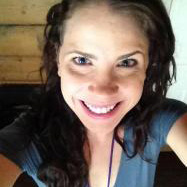 Katie Arnold
There's something about babies and little kids in hats that is just way too adorable. The only thing cuter than that is when it's a little bunny hat, like this one from WoolyWondersCrochet.
Don't be intimidated by this two-part video, we promise this project is so fun, easy and definitely still suitable for all of our crochet beginners!
This pattern is easily customizable for sizes, simply by changing your crochet hook size:
For 0 – 6 months use a 4mm crochet hook

For 6 – 12 months use a 4.5mm crochet hook

For 1 – 2 years use a 5mm crochet hook (shown in video)

For 2 – 3 years use a 5.5mm crochet hook

For 3 – 4 years use a 6mm crochet hook

For 4+ years use a 6.5mm crochet hook
When you're done making your adorable little bunny hat, make sure you share your pictures with us!