You'll be even more excited for those summer beach days with these sandals!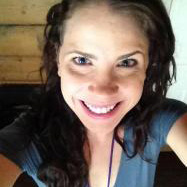 Katie Arnold
Warmer months mean sunshine, sunglasses, beaches and sandals. You will definitely not find us complaining about any of that!
While we love a cute pair of flip flops or sandals, we have been seeing a lot of barefoot sandals trending lately and upon finding this tutorial from B.hooked Crochet, we immediately knew we needed to give this project a try and see what all of the fuss is about!
Now that we have finished this project, we must admit that we totally get it! Our barefoot sandals turned out great and will be perfect for walking around the beach this summer!
If you are looking for another beach-themed project, we think you should check out this cute and easy cover-up! It will be perfect to go with your new sandals for a fun day playing at the beach or your local pool!